ORR'S ISLAND – Capt. Morrill's – A Community Arts Center located at 1825 Harpswell Islands Road, Orrs Island, will host a silent auction from July 1st through September 5th in support of the educational programs of the Holocaust and Human Rights Center of Maine (HHRC).
The 2015 silent auction includes artwork, gift certificates and products from many Maine businesses, jewelry and more. Among several larger items, this summer's auction includes certificates for two people to enjoy a cruise from Royal Caribbean International, valued at more than $2,000.
For a complete list of items donated so far, click here.
The silent auction will open on Wednesday, July 1st beginning at 11 a.m. and conclude with a special closing event and concert on Saturday, September 5th beginning at 2 p.m.
The silent auction will conclude with a special closing event and benefit concert on Saturday, Sept. 5 beginning at 2 p.m. Produced by Sally Jones, the "Singing Down the Summer" concert will feature Don and Judy Mayberry, Michael Newsom, Stephen Sessions, Steve Jones, Kathy Gardner, Fawn Palmer, Kristen Short, Rusty Wiltjier and Susan Cairns.
Performers choose the songs they love to sing, bringing to their shows an extra element of joy and energy. "The audience will find it difficult not to hum or sing along to familiar fifties pop, classic rock, folk and contemporary tunes." Jones said. "In fact, audience participation is encouraged."
Parking for concert goers will be at The Old Orr's Island Schoolhouse, located next to the firehouse at 1600 Harpswell Islands Rd., and at the All Saints Church, located at 9 Cooper Lane. All Saints Church is within easy walking distance of the concert site. Shuttle service from The Old Orr's Island Schoolhouse will be provided. Concert goers are asked to bring lawn chairs.
Tickets are $10 per person, and RSVPs are strongly encouraged as seating is limited. Tickets are available at Brown Paper Tickets, here: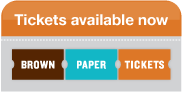 Or tickets can also be purchased through the HHRC office. Please RSVP to HHRC Office Administrator Jordan Bannister. All proceeds from the concert will benefit the educational programs of the HHRC.
Captain Morrill's is the realization of a childhood dream for owner Steve Black to create an environment in which local residents and others come together to celebrate their common interest in the arts. "Believing as I do, that creativity is an innate characteristic of all human beings, this community arts center offers a place where artists and art lovers of all ages celebrate creativity in all its varied forms."
This is the second year that Captain Morrill's has hosted a silent auction to support the HHRC's work. Based at the Michael Klahr Center at the University of Maine at Augusta (UMA), the HHRC presents a wide variety of films, discussions, exhibits and special events for members of the UMA community and the people of central Maine. In addition, outreach programming is presented for several thousand Maine students each year. Programs, which are provided free of charge, connect the lessons and roots of the Holocaust, civil rights, and human rights issues to present day challenges and encourage thought and discussion.  The Klahr Center works with partners to create exhibits with a Maine-related Holocaust or human rights theme. Exhibits planned for the coming year include Transgender/Transsexual Maine, an exhibit focusing on the stories of recent Maine immigrants; and an exhibit focusing on the artwork, writing and storytelling of children who have experienced trauma. The HHRC also regularly hosts meetings and events by many groups including UMA, Senior College, and a variety of regional organizations. The HHRC's varied programming reflects its mission: "We use the lessons of the Nazi Holocaust and other genocides to combat prejudice and discrimination in Maine and beyond. We encourage individuals and communities to reflect and act upon their ethical and moral responsibilities in our modern world."
Capt. Morrill's is open in the summer months Thursdays through Sundays from 11 AM to 3 PM, and by chance or appointment at other times. The center features several unique gallery rooms and hosts a variety of arts and community programs.
For more information, or to donate items to the HHRC Silent Auction at Captain Morrill's email us. You can also find Capt. Morrill's and the HHRC on Facebook!
For more information, please contact Office Administrator Jordan Bannister at 207-621-3530